Can I Still Get A Direct Payday Loan
A lot has changed in Ohio over the past few years regarding payday loan restrictions. A few years ago, we saw the state overhaul most aspects of the payday loan industry. Even though there are new limits on loan durations and fees that doesn't mean the law has wholly eliminated payday loan companies in Ohio. Many direct lenders in the state still offer payday loans, and they can abide by these new restrictions. So yes, qualifying with a direct lender for a payday loan in Ohio is still possible. Still, there are further restrictions and changes to understand before you contact a service in our list of direct lenders.
What are the new direct payday loan restrictions in Ohio
The Fairness in Lending Act was enacted in 2018 to regulate the payday loan industry. These regulations have led to longer loan durations(borrowers have at least 3 months to repay a payday loan) and lower interest rates (lender interest rates are capped at 28% plus an appropriate maintenance fee). The new restrictions for Ohio payday loans are good on paper. We've seen many out-of-state, and offshore payday loan companies exit the industry as the new rates and fees don't work for them. Another new provision of this law changes how your payments are distributed to the lender. It used to be that much of your early costs were front-loaded with interest rates and other fees, which made it difficult to pay off the principal debt amount. A direct lender must set up the payments, so they're equally distributed with interest and principal. That way, you don't find yourself in a hole from the onset and can pay back the payday loan at your own pace.
Who Are Some Of The New Payday Direct Lenders
The new laws and restrictions have made getting a payday loan in Ohio more challenging. There's no dancing around that fact as we can name dozens of payday loan companies that no longer offer online loans in the State.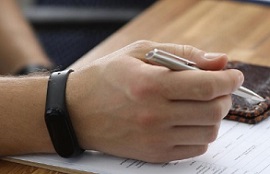 That's not even counting the companies that have closed their retail payday lending locations near you as they weren't profitable. It's great that most personal loan lenders are on a level playing field within Ohio. But these new loan limits and caps on fees have led to a situation where it can be hard to find a lender that wants to work with you.
It may be that online payday loan companies will spend more time underwriting your application. Whereas it used to be they could make up for a bad credit score with higher interest rates, they now have to focus on only approving the applicants who they know will repay the loan. There's also a lack of neighborhood or retail payday lenders near you. So many of these companies have closed up shop and you may be stuck with an online company that offers online payday loans Ohio. We can think of scenarios where you may get approved with a bank or small finance company for a low-interest loan, but those options will be limited.
Direct Lending changes to expect in Ohio for 2023
Simply put, you can still be approved for an Ohio payday loan or installment loan in 2023. We list a handful of companies in our directory that are still offering loans. But it's more difficult to be approved for a loan because lenders will emphasize your credit and employment history more. Also, your loan options are limited because many lenders have stopped offering loans in Ohio. If you have decent to good credit, it may be better to consider an installment loan instead of a payday loan, as you will have more funding options.