Expect Changes From Recent Lending Regulations In Ohio
The payday loan industry will always have to deal with regulations and Government Oversight. We know this is the case more than ever here in Ohio. Over the past decade we've seen new rules come on board. It's of course ideal to offer loans with low rates and fees, but that's not always possible. Most politicians and consumers don't understand the amount of fraud that companies deal with when it comes to payday loan and car title loan applications. Many lenders have software to check for fraud and theft. These underwriting tools can detect fraudulent applications. But there are always loans that slip through. Many of these payday loans and vehicle equity loans will never be paid off because they were taken out fraudulently. Another reason for high rates is the fact that many consumers can't get a loan through traditional means.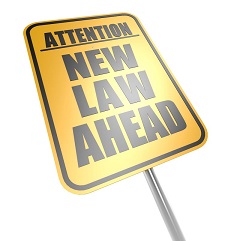 Most have of bad credit and other underwriting issues. A large amount of payday loans and installment loans end up in default. Often the direct lender needs to write off the loan when it becomes delinquent.
Way back in 2008, State Regulators implemented a project to curb high finance charges. They passed the Ohio Short Term Lender Law. The goal of this initial legislation was to cap loan amounts, payment duration's and interest rates. The STLA was successful as led increased oversight of the payday loan industry. We saw many companies who make payday loans register with the State of Ohio as direct lenders. The same is true with car title loan companies as many small pawn shops and businesses had to either register or shut down. One way payday loan companies got around the STLA was to sign up as a direct mortgage lender in Ohio. By doing this they could bypass the finance rate cap and add extra fees to the short term loan. We saw many payday loan companies in Ohio switch the way their company was run as they became known as Credit Service Organization. These CSO's are setup to help applications find a loan that fits their needs. With this arraignment payday loan companies know there is no cap or max on the amount of fees they can charge in associations with the loan. What we have here is a situation where most payday loan lenders are following the books and regulations in the State of Ohio. But they're using a loophole in the system that lets them make a profit on loans by charging fees instead of a higher interest rate. Should these companies be charging interest rates over one hundred percent? That's debatable and can be a conversation for another day. But we do know it's very difficult for a payday loan company to turn a profit with interest rate caps. The fraud and consumer credit issues are still active with new applications. This leads to a situation where many needy applications are cut off from cash they may need.
To fix this payday loan loophole we recently saw a bipartisan group of Ohio legislatures roll out House Bill 123. The goal of this bill was to reign in the loophole which was created with the Ohio Short Term Lender Law. Representatives in the Statehouse want to ensure credit is still available for those with financial emergencies. The Fairness in Lending Act intends to roll out similar fees and caps as what we saw with the legislation. For example, loan amounts have a limit of $1,000. With the current setup lenders who act as a Credit Service Organization could get around this limit, but that's no longer the case. Interest rates are also capped at 28% and they can't be higher than 60% of the loan principal amount. Also, borrowers can't take out loans with many lenders and payoff terms are limited to 365 days.
While these new regulations were implemented a few months ago it remains to be seen how things will end up. Many of the largest direct lenders in Ohio said they would leave the State. But many are still providing cash advances and car title loans under the new limits and terms. They say the rate caps limit the amount of money they can make and it's hard to make a profit, but we will say how things end up over time. Some new lenders have begun to provide financing under these new payday loan regulations. We see tech companies that offer installment loans are pushing different lending options over the past few months. Many of these services claim they can make a profit with the new rate caps so we'll see how things turn out. Also consider the lenders that will try to avoid the new regulations in Ohio. These include payday loan companies that are out of state and don't want to register as a direct lender with the state of Ohio. We know of tribal lenders as well who claim these state laws don't apply to them as they are a sovereign entity. Bottom line, it will take months and years until we know the full effect of House Bill 123.