I Can't Pay A Payday Loan – What Now?
Do you know what happens if you fall behind on your monthly payments for an online payday loan? Have you reviewed your contract to see what's spelled out if you miss even one or two payments? Have you checked your state's laws to determine what a payday loan company can do if you fall behind or miss a payment? Please don't make the same simple mistakes many borrowers make when they can't make their monthly payments. The first step is not to panic and devise a solution to get back on track. If you have yet to fall behind, it's best to take proactive steps to avoid a default. Before you find yourself in this situation it pays to know what the ramifications are.  That way, you may not fall behind on your payday loan payments.
What Will Happen If You Don't Pay A Payday Loan
Payday loans are inherently risky for the lender as you deal with borrowers with bad credit. This is the case throughout the country and here in Ohio, where cash is tight, and borrowers turn to cash advances to pay for emergency expenses. Most applicants will turn to an online payday loan or installment loan because they're not eligible for other types of financing with lower interest rates. Companies understand that cash is tight and you may be unable to pay by the due date. That's why the most important thing you have to remember is to contact your lender when there's a chance the next monthly payment will be missed.
By being proactive, you can avoid worrying about what happens when you can't make the next monthly payment because of a financial emergency. Most reputable lenders will work with a borrower if they can explain the situation. Remember, a direct lender won't get any money if no payments come in. They will eventually write off your loan and in the case of a secured loan, the vehicle will go up for auction to settle the amount lent. Often the car will sell for a lower amount at a vehicle auction than it was appraised for. The problem with a low sale is that your lender can still ask for additional payments on top of what your car got at the auction. At this point, a payday loan company in Ohio may sue you or send you to collections to get the actual money back.
Payday loan companies can not threaten you with jail or other abusive debt collection tactics if payments are missed. In most situations, an established Ohio lender will want to work with you to develop a payment plan. Otherwise, you may not repay the loan and instead will look for other companies in our list of online payday lenders.
Contact your lender if you fall behind on payments.
If you fall behind on an Ohio payday loan and have not contacted your lender, reaching out to them will be in your interest. Don't wait for customer service or collections to contact you about the past due amount. Payday loans are expensive and every day that goes by means your interest charges are increasing. Even though a lender can't take you to court or charge you with writing a bad check, they can still do a lot to make it difficult for you in the future.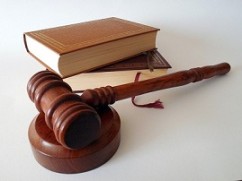 Sometimes, a borrower will go dark and not answer the phone and return any correspondence they receive by mail. Many of these letters and communications are attempts by the lender to work out a payment plan or even to get in touch.
As we mentioned above, don't avoid these forms of communication! Work with your customer service rep to get back on track with payments. Even if you miss a few weeks or days, you are looking at a significant amount in interest that will only make the amount you owe higher.
Are there laws in Ohio that protect me if I don't pay a payday loan?
As most readers know, recent regulations have changed the lending environment in Ohio. House Bill 123 not only caps the interest a licensed payday loan company in Ohio can charge. But it allows borrowers to repay the loan after a few days without penalty or fees. This three-day grace period gives borrowers the right to change their minds. It also allows them to pay back a cash advance with no fees in less than 3 days. Rest assured, no matter your choice, a loan company can not pursue a criminal complaint if you fall behind on payments. You can expect interest and fees to increase and may be hit with small bank and collection charges. But most licensed installment and Ohio payday loan companies will do all they can to work with you and get the monthly payment back on track.